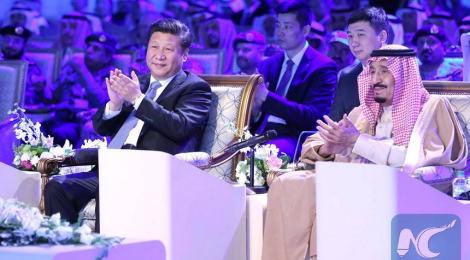 New China: Joint Venture between Saudi Aramco and China's Sinopec
CARACAS, Jan. 22 (Xinhua) — A volatile geopolitical landscape makes greater cooperation between the Summit of South American-Arab Countries (known by its Spanish acronym ASPA), and an emerging power such as China, essential to promoting development, experts agree.
"The task is to unite the worlds of the South, diversify international ties and overcome the type of relationship that prevailed in relation to the West, which exercised hegemony over other nations to their detriment," political analyst Laila Tajeldine told Xinhua in an interview.
The question of increased inter-regional cooperation between China, Latin America and the Arab world comes amid Chinese President Xi Jinping's three-nation tour of the Middle East.
Since ASPA was created in 2005 as a mechanism to promote cooperation among the 22 members of the Arab League and the 12-member Union of South American Nations (Unasur), bi-regional trade has grown from an initial 6 billion U.S. dollars to 33 billion dollars last year.