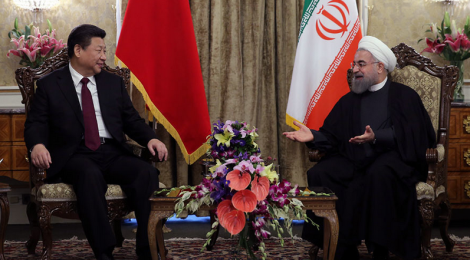 Russia Today: China and Iran strategic ties to be expanded
President Xi Jinping's visit to Iran – the first by a Chinese leader in 14 years – has resulted in 17 agreements being signed between the two countries, with Iran's President Hassan Rouhani saying this opens a new chapter in their relations.
The negotiations between Rouhani and his Chinese counterpart ended Saturday with the signing of 17 accords and agreements, including a number aimed at creating a modern version of the ancient Silk Road trade route, as well as cooperation in developing peaceful nuclear energy.
International sanctions imposed on the Islamic republic were lifted on January 16, after Iran fulfilled key aspects of a deal signed with global powers.
"The important visit by… President Xi Jinping… marks an important, historic event and I am sure that a new chapter has started in relations between Iran and China," Iranian media outlet Press TV cited President Rouhani as saying….