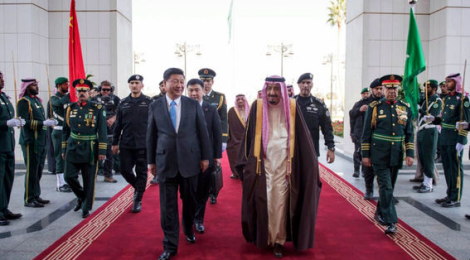 Chinese President Xi Jinping pushes trade over politics in Middle East
President Xi Jinping (習近平) is due to arrive in Iran today after ­outlining China's policy in the Arab world as Beijing pursues a bigger diplomatic presence in the region.
Xi delivered a speech at the headquarters of the Arab League in Cairo, which groups 22 Arabic nations, on Thursday after a stop in Saudi Arabia.
He said China would set up a US$20 billion common investment fund with the United Arab Emirates and Qatar, and pledged 230 million yuan (HK$273.4 million) in humanitarian aid for Syria, Jordan, Lebanon, Libya, and Yemen. Beijing would also give US$300 million to boost China-Arab law enforcement cooperation, Xinhua reported.
Xi said development was the solution to easing unrest in the Middle East, and China did not seek to foster proxies or build a sphere of influence in the region.