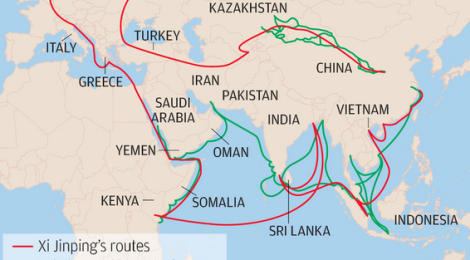 China's Silk Road Vision
BEIJING – In 2015, global headlines reflected mounting concerns about China's slowing economy and whether the country can maintain its reform momentum and complete its shift to a new growth model based on higher domestic consumption and expanded services. Within China, however, confidence in the economy's long-term trajectory remains undiminished. Indeed, although Chinese leaders are undoubtedly mindful of the growth slowdown, they remain focused on ensuring the realization of President Xi Jinping's "one belt, one road" initiative. That will remain true in 2016.
Less than four decades after Deng Xiaoping initiated the strategy of "reform and opening up," China has achieved upper middle-income status. It is now the world's largest trading country and its second-largest economy (and the largest in terms of purchasing power parity). But, as China's leaders know, much more needs to be done to secure what Xi has called "the great rejuvenation of the Chinese nation." To join the ranks of the world's high-income economies, China must use markets and resources, both at home and abroad, more efficiently. And it must assume more responsibility – and assert more influence – on the global stage.
Read more at https://www.project-syndicate.org/commentary/china-maritime-silk-road-economic-belt-by-justin-yifu-lin-2016-01#jhEoeP6aqiuzWoMb.99