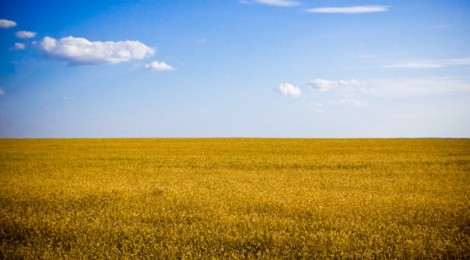 What Do the World Bank and IMF Have to Do With the Ukraine Conflict?
In this column, Frédéric Mousseau, Policy Directory of the Oakland Institute and co-author of the report 'Walking on the West Side: the World Bank and the IMF in the Ukraine Conflict', argues that IMF and World Bank aid packages contingent on austerity reforms will have a devastating impact on Ukrainians' standard of living and increase poverty in the country.
OAKLAND, United States, Aug 12 2014 (IPS) – Mostly unreported as the Ukraine conflict captures headlines, international financing has played a significant role in the current conflict in Ukraine.
In late 2013, conflict between pro-European Union (EU) and pro-Russian Ukrainians escalated to violent levels, leading to the departure of President Viktor Yanukovych in February 2014 and prompting the greatest East-West confrontation since the Cold War.
A major factor in the crisis that led to deadly protests and eventually Yanukovych's removal from office was his rejection of an EU association agreement that would have further opened trade and integrated Ukraine with the European Union. The agreement was tied to a 17 billion dollars loan from the International Monetary Fund (IMF). Instead, Yanukovych chose a Russian aid package worth 15 billion dollars plus a 33 percent discount on Russian natural gas.