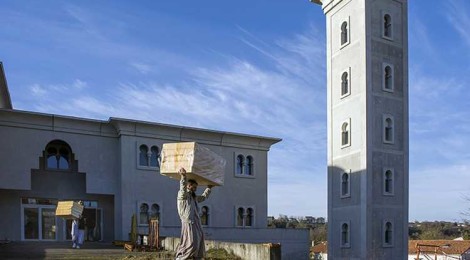 Turn empty Catholic churches into mosques, French Muslim leader says
France's top Muslim official has suggested turning empty or abandoned Catholic churches into mosques, saying as many as 5,000 are needed for the country's Muslim population – the largest in Europe.
"It's a delicate issue, but why not?" Dalil Boubakeur, rector of the Grand Mosque in Paris and the president of the French Council of Muslim Faith, told Europe 1 radio on Monday.
There are currently about 2,500 mosques in France with another 300 under construction, but the number falls short of what is needed, he said. With roughly 5 million Muslims in France, at least 5,000 mosques are needed, Boubakeur said.