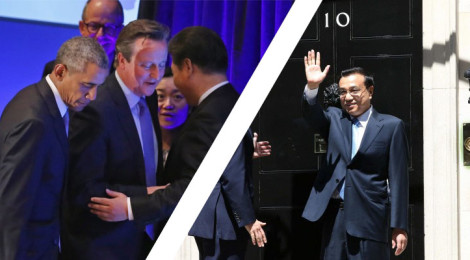 East vs West: Media Conflict – Britain and China's Relationship
To gain a better perspective on the duality of media's portrayal of reality, we present East vs West: Media Conflict, a series that brings stories together that have dramatically different explanations of the news. Just seeing the headlines next to each other makes you wonder, "Who do I trust? What is the truth?" We feel these are the two best questions any of our readers can ask themselves, regardless of the source. This week, we look at the ongoing relationship between Britain and China.
---
Article Excerpt 1
---
Britain is bending over backward to prove its friendship to China
via The Washington Post (10/14/15)
President Xi Jinping will pay a state visit to Britain next week — the first by a Chinese leader in a decade. He comes at the invitation of Queen Elizabeth II, and will stay as her guest at Buckingham Palace, to be treated with all the pomp and ceremony that the former imperial power can still muster.
China's foreign ministry announced this week that the trip will lead to the signing of agreements worth a "huge" amount of money and herald a new"golden era" in ties between the two countries.
And that is exactly what the British government wants. Ever since Prime Minister David Cameron felt the full force of Chinese displeasure after meeting the Dalai Lama in 2012, Britain's government has been working overtime to ingratiate itself with Beijing.
[What China's Xi Jinping thinks about freedom]
The effort is led by Chancellor of the Exchequer — or finance minister — George Osborne, who visited China last month and also envisions a "golden relationship" between the two countries that "fosters a golden decade" for Britain. China will become the economic center of the globe, and Britain should not just embrace its rise, but become its best partner in the West, he says.
The gold, of course, is all coming from China, in the form of hoped-for investment in British infrastructure, while London is cast in the role of humble, uncritical supplicant, with talk of human rights expressly banished from the room.
Source:

---
Article Excerpt 2
---
Attacks on Britain 'kowtowing' to China merely sour grapes
via Global Times (10/17/15)
The Washington Post on Wednesday ran a commentary by its China bureau chief Simon Denyer, which accused Britain, as its headline suggested, of "bending over backward to prove its friendship to China."
What sour grapes!
The article criticized the British government as having been "working overtime to ingratiate itself with Beijing" and for "complete kowtowing to the Chinese dictatorship." The article also mocked British Chancellor George Osborne for envisioning a "golden relationship" between China and the UK.
The British newspaper The Times also ran an article blasting China's "despotism," and demanded that the British government should raise the human rights issue when Chinese President Xi Jinping visits Britain next week.
Apparently the concept of a "golden era" between the two countries has made some people uncomfortable. The former imperial power is placing much of its future on China. This has hurt the twisted dignity of those who still consider the West the center of the world.
Britain is preparing the highest-level treatment for the visiting of Xi, which is seen as a sign of London's new policy of intensifying Sino-UK cooperation. The national interests of Britain are the foundation of this policy. The country, which has rich memory of its proud past, is eager to keep up with the times. As a result, British Prime Minister David Cameron or Osborne will not blink in front of the "human rights fighters."
Source: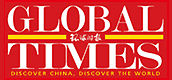 ---
Article Excerpt 3
---
'The reddest red carpet' will be unfurled to ensure successful President Xi Jinping state visit to Britain
Britain is pulling out all the stops for Xi Jinping's state visit as Beijing looks for investment and London is willing to oblige
via South China Morning Post (10/18/15)
When President Xi Jinping arrives in Britain on Monday it will mark "a game-changing moment" in the relationship between the two nations.
Over the past decade the talk has been of a "strategic partnership", but things have most definitely moved on in recent months.
Ten years after the last visit to Britain by the Chinese head of state there is a lot more at stake than simply strengthening Sino-British ties.
While Beijing needs overseas markets to ensure continuing economic growth, London just loves foreign investment like never before.
Put simply, Britain is desperate to become "China's best partner in the West" and apparently it will go to any lengths to secure that moniker.
Such is the importance of the five-day visit that nothing will be allowed to derail the deal-making, not even weighty issues such as Tibet, Hong Kong or human rights.
While in Britain, Xi will announce multibillion-pound investment deals while other agreements will be sealed and understandings reached on a range of ventures.
His visit follows last month's trip to China when Britain's Chancellor George Osborne opened the bidding for the £11.8 billion (HK$140 billion) High Speed Two (HS2) rail link contracts that will see phased connections between London and the West Midlands, and on to Leeds and Manchester; many people felt it was strange given that the controversial scheme to build these faster links is a long way from being approved.
Source:

---