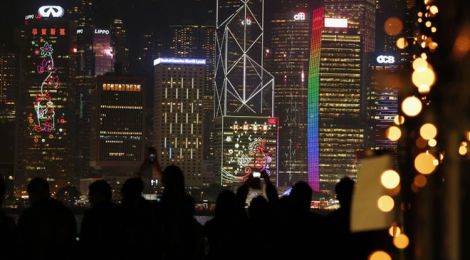 China Pivots Everywhere
The world's leading economy is on a roll as it enters a new year in the Chinese zodiac. Welcome to the Year of the Sheep. Or Goat. Or Ram. Or, technically, the Green Wooden Sheep (or Goat).
Even the best Chinese linguists can't agree on how to translate it into English. Who cares?
The hyper-connected average Chinese – juggling among his five smart devices (smartphones, tablets, e-readers) – is bravely advancing a real commercial revolution. In China (and the rest of Asia) online transactions are now worth twice the combined value of transactions in the US and Europe.
As for the Middle Kingdom as a whole, it has ventured much further than the initial proposition of producing cheap goods and selling them to the rest of the planet, virtually dictating the global supply chain.
Now Made in China is going global. No less than 87 Chinese enterprises are among the Fortune Global 500 – their global business booming as they take stakes in an array of overseas assets.