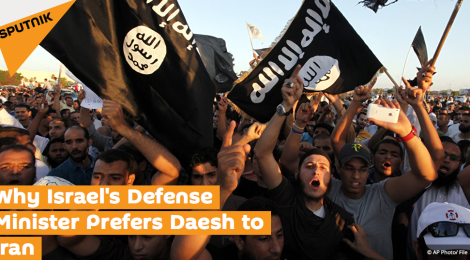 Why Israel's Defense Minister Prefers Daesh to Iran
Author and journalist Max Blumenthal told Sputnik Radio that he was not surprised to hear Israeli Defense Minister Moshe Ya'alon say that he would prefer the existence of Daesh in Syria to that of Iran.
Speaking at the Institute for National Security Studies conference in Tel Aviv on Tuesday, Ya'alon said Iran poses a greater threat than Daesh, and that if Syria fell, Israel would prefer that Daesh was in control of the territory rather than an Iranian proxy.
​Blumenthal, during an appearance on Sputnik Radio's "Loud & Clear," said Israel has grown closer to Saudi Arabia, the United Arab Emirates and other Sunni Gulf states through a shared "hysteria and panic" over Iran's geopolitical ambitions.