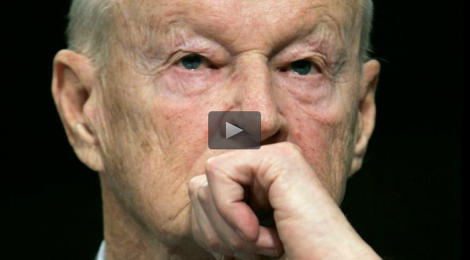 US sends 'very clear message to Israel': International lawyer
Zbigniew Brzezinski's strong criticism of Israeli Prime Minister Benjamin Netanyahu over the massacre of Palestinians in Gaza indicates a "fundamental change in policy" by the US government and is a "clear message" to Israel, an international lawyer says.
In a recent interview with Fareed Zakaria on CNN, Brzezinski, political scientist, geo-strategist, and former national security advisor to President Jimmy Carter, said Netanyahu is isolating Israel and "endangering its longer-range future."
"This is not some third-rate stringer or third-rate pundit," Barry Grossman told Press TV in a phone interview on Saturday. "We are talking here about a former national security advisor, current advisor to the Obama administration and senior member of the Council on Foreign Relations (CFR)."
"We have to assume that he has chosen his words very carefully and that, indeed, they have probably been vetted by the Obama administration which is prevented by politics from expressing that which Brzezinski is saying," the analyst said.
"There is every reason to assume that his recent statements are being made by design with the intention of sending a very clear message to Israel," Grossman explained.
Brzezinski told CNN that Netanyahu's strategy in the Gaza Strip will not succeed.