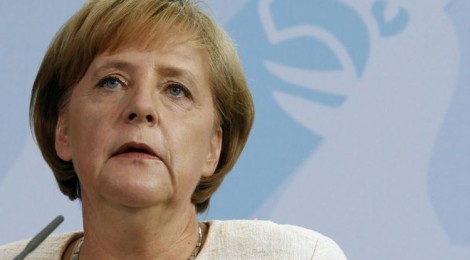 State Department Says Russia Is Invading Ukraine—Should We Believe It?
A memo to Angela Merkel from Veteran Intelligence Professionals for Sanity.
MEMORANDUM FOR: Angela Merkel, Chancellor of Germany
FROM:  Veteran Intelligence Professionals for Sanity (VIPS)
SUBJECT: Ukraine and NATO
We the undersigned are long-time veterans of U.S. intelligence.  We take the unusual step of writing this open letter to you to ensure that you have an opportunity to be briefed on our views prior to the NATO summit on September 4-5.
You need to know, for example, that accusations of a major Russian "invasion" of Ukraine appear not to be supported by reliable intelligence.  Rather, the "intelligence" seems to be of the same dubious, politically "fixed" kind used 12 years ago to "justify" the U.S.-led attack on Iraq.  We saw no credible evidence of weapons of mass destruction in Iraq then; we see no credible evidence of a Russian invasion now.  Twelve years ago, former Chancellor Gerhard Schroeder, mindful of the flimsiness of the evidence on Iraqi WMD, refused to join in the attack on Iraq.  In our view, you should be appropriately suspicions of charges made by the U.S. State Department and NATO officials alleging a Russian invasion of Ukraine.
President Barack Obama tried yesterday to cool the rhetoric of his own senior diplomats and the corporate media, when he publicly described recent activity in the Ukraine, as "a continuation of what's been taking place for months now … it's not really a shift."