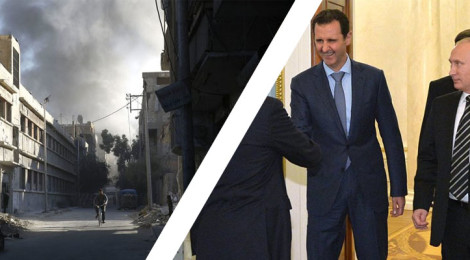 East vs West: Media Conflict – President Assad Visits Moscow
To gain a better perspective on the duality of media's portrayal of reality, we present East vs West: Media Conflict, a series that brings stories together that have dramatically different explanations of the news. Just seeing the headlines next to each other makes you wonder, "Who do I trust? What is the truth?" We feel these are the two best questions any of our readers can ask themselves, regardless of the source. This week, we look at Syrian President Bashar al-Assad's visit to Moscow.
---
Article Excerpt 1
---
Bashar al­-Assad Finds Chilly Embrace in Moscow Trip
via New York Times (10/21/15)
WASHINGTON — In the winter of 2012, when the civil war in Syria had already consumed tens of thousands of lives, Vladimir V. Putin, the Russian president, sounded dismissive of Syria's beleaguered leader, Bashar al­Assad, and unconcerned about his future. Mr. Assad, he said, acidly, had spent more time courting leaders in European capitals than he ever had in Moscow.
"We are not that preoccupied with the fate of Assad's regime," Mr. Putin said then.
Three years later, the two presidents have bound themselves together in an alliance that reflects not only the urgent priority of salvaging the crumbling central government in Syria, but also each man's eroded standing on the international stage.
Mr. Putin's military has forcefully intervened to shore up Mr. Assad's government in its struggle against an array of insurgents, but, even as Mr. Assad flew secretly to Moscow on Tuesday night for a meeting to assess the fighting in Syria, the chilly personal relationship between the two men has not changed, according to officials, diplomats and analysts.
By all accounts, the two leaders remain distant and wary of each other. The Kremlin in particular has been frustrated by what it sees as Mr. Assad's arrogance and, at least until recently, his unwillingness to bend to Russia's wishes, on issues like jump­starting peace talks in Moscow this year and freeing dissidents who might play a role in any political solution
Source:

---
Article Excerpt 2
---
Assad's visit to Moscow sends strong signal to US
via Global Times (10/23/15)
Syrian President Bashar al-Assad visited Moscow on Tuesday evening to hold talks with his Russian counterpart Vladimir Putin. The Kremlin made public a video of the meeting, showing both leaders smiling broadly. With it being viewed as a "surprise" designed by Putin, the trip caused quite a stir in the West.
Syria was plunged into civil war in 2011. At that time, many people believed the Assad regime couldn't last long under tough Western demands for Assad to step down. However, Assad has made his way based on both public and Russian support, and seemingly passed the "turning point." This is his first overseas trip since the outbreak of the civil war. It was widely interpreted as a sign of an upturn in the Syrian situation and his confidence of bringing the situation under control.
Since late September, the Russian air force has launched large-scale operations against the Islamic State (IS) in Syria. The Syrian situation has been reversed. The West is not happy about that, but they are unable to pick holes in Russia.
Through Assad's surprise visit to Moscow, Putin and Assad displayed their "victors' smiles" to the whole world, which sent varied messages.
Source: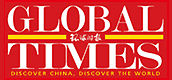 ---
Article Excerpt 3
---
'President Assad Was Calm and Composed During Visit to Moscow'
Russian Prime Minister Dmitry Medvedev has shared his impression of President Assad while on a surprise meeting in Moscow, noting that he was 'as calm and composed as he had been five years ago.'
via Sputnik International (10/23/15)
"On Tuesday, President Bashar al-Assad of Syria visited Moscow. He held talks with President Vladimir Putin and met with other Russian leaders," Dmitry Medvedev wrote on his page in Facebook.
The prime minister also shared his impressions of Syria, what it was five years ago, when he visited the country as Russia's president.
"The last time I saw the Syrian President was in Damascus in May 2010. Syria was a tranquil and civilized country then, unlike now. The old part of Damascus, where I could take a walk, looked like a city where people of different nationalities and religions lived together peacefully."
"I talked with Syrians, who spoke warmly about Russia and its people. I photographed its ancient mosques and churches. It was a modern secular country."
Everything changed a year later, the prime minister noted with regret.
"Life in Syria became a nightmare in 2011, with war, terror, death and the destruction of holy places and monuments that are part of our global heritage."
Source: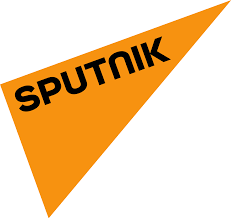 ---