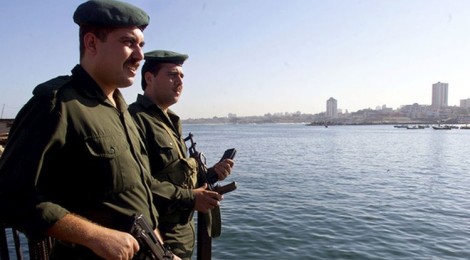 Russia to develop Gaza gas field
In a significant political and economic development, Palestinian President Mahmoud Abbas met Jan. 23 with Russian President Vladimir Putin. The meeting came as a prerequisite to officially sign an investment agreement aiming to develop the Gaza offshore gas field in the Mediterranean Sea. It is only logical to assume that this step will raise the ire of Israel. The latter does not appreciate the role Russia plays in the region, especially since Israel has never come to an agreement with Russia.
AFP reported that there were talks of investing $1 billion to develop the Palestinian gas field. It is known that the two fields explored offshore of Gaza in the Mediterranean are called Gaza Marine 1 and 2. In 1999, the Palestinian Authority granted the British Gas Group the exclusive rights to explore gas. In 2000, the company announced that it discovered gas and was seeking to develop the field in partnership with Consolidated Contractors Company and the Palestinian Authority. However, the eruption of the second Palestinian intifada, in addition to Ariel Sharon assuming the premiership of the Israeli government and his refusal of funding the Palestinian Authority through gas revenues, has impeded the finding of markets to produce and subsequently develop this field. Back then, the Israeli government sought to buy gas from Egypt to avoid buying gas from the Palestinian field.