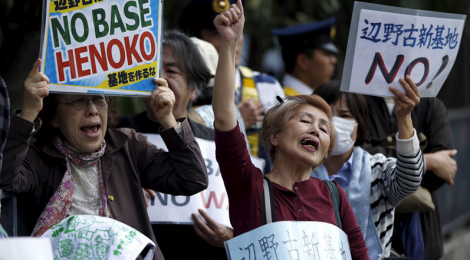 RT: 30,000 flock to Japan parliament to protest US base relocation in Okinawa
Thousands of people encircled Japan`s parliament to protest against the relocation of a US military base on Okinawa island. At the same time more students marched through the streets objecting the government`s plan to allow Japanese military to fight overseas.
The protesters, holding signs reading "No" or "Protect Henoko" and chanting "Don't build the base" staged a rally against the Japan`s government intention to relocate the functioning US marine base Futenma, stationed in a densely populated area of Ginowan, to a facility in Henoko, also on Okinawa.
Over 28,000 people joined the rally, according to Kyodo news agency. Opposition rallies were also held in the cities of Toyama, Okayama, Sapporo, Nagoya and Osaka.