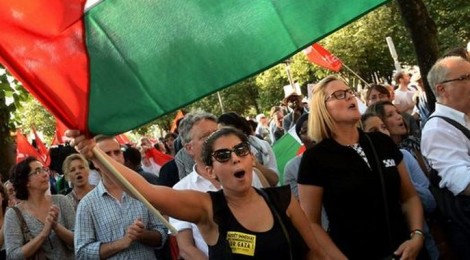 Parisian police mull ban on pro-Palestine protests
Parisian police said Thursday that they are considering a ban on pro-Palestine protests in the French capital, after similar demonstrations drove tens of thousands to the streets in a nation where young minorities with roots in Muslim-majority countries once colonized by France face rampant discrimination and hate crimes.
"It would be to avoid disrupting public order," a police spokesman who asked to remain unnamed told Al Jazeera.
The spokesman denied reports in U.S. media that a formal decision had been made to ban marches in favor of Palestine in Paris and across the country. He said a final decision would be issued Friday.