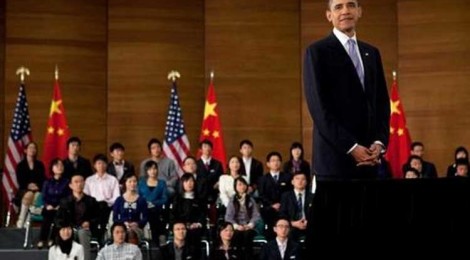 Obama is sowing discontent in S.China Sea
Speaking to a delegation of young Southeast Asian leaders, US President Barack Obama warned China on Monday over its actions in the South China Sea. "It may be that some of their claims are legitimate, but they shouldn't just try to establish that based on throwing elbows and pushing people out of the way," Obama said. Obama's remarks sounded moderate. However, he added fuel to the discontent against China among some Southeast Asian countries by continuing to portray an aggressive image of China.
Vietnam has so far occupied 29 reefs in the Nansha Islands, the Philippines nine, while the Chinese mainland has only taken real control of eight. Both Hanoi and Manila have conducted construction activities on the reefs and islets in the region. China is by no means a radical player in the South China Sea disputes. It chooses to expand construction on reefs it has controlled rather than recapturing those illegally occupied by countries such as Vietnam and the Philippines, a well-intentioned move that both remunerates China's impaired rights and avoids intensifying the disputes.