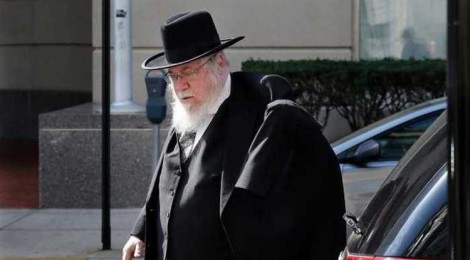 NJ Rabbis Convicted of Conspiring to Kidnap Husbands, Force Them to Divorce Wives
Rabbis operated ring that kidnapped husbands of unhappy wives, beat them until they agreed to grant divorce.
Three Orthodox Jewish rabbis were convicted in New Jersey on Tuesday of conspiracy to commit kidnapping in a scheme to force men to grant divorces to their unhappy wives under Jewish law.
Two of the rabbis were convicted as well of attempted kidnapping in federal court in Trenton, New Jersey, according to the office of one of the defense attorneys.
The case before U.S. District Judge Freda Wolfson hinged in part on the testimony of an undercover FBI agent who posed as an Orthodox Jewish wife seeking a divorce.