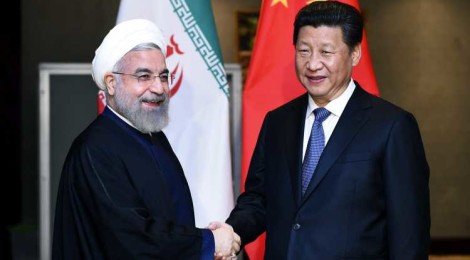 Iran backs pipeline to China under 'One Belt, One Road' initiative: ambassador
Extending delivery through Pakistan to the mainland under 'One Belt, One Road' initiative 'will help regional development'
Iran is seeking to extend its energy delivery network to China under Beijing's massive "One Belt, One Road" push to boost regional connectivity, Tehran's envoy has said.
Ali Asghar Khaji, Iran's ambassador to China, said Iran would expand its railways, roads, ports, telecoms sector and energy security under a five-year development plan. "Setting up an extended network of energy pipelines would help regional security and development," he told the South China Morning Post.
Iran says it has already built a natural gas pipeline to its border with Pakistan, which previously balked at constructing a link on its side amid threats of sanctions from Washington. But Islamabad was now seeking Chinese funding to build its portion, The Wall Street Journal reported this month. The deal comes amid a push to build an economic corridor between Pakistan's port city of Gwadar and western China's Xinjiang region.
"I don't think it's too far away [for] this pipeline to be extended to China through Pakistan. That is something that would be of common interest to Iran, China and Pakistan," Khaji said.
He also said the "One Belt, One Road" initiative could support the construction of a natural gas pipeline from Iran, Iraq and Syria to Europe – a project that observers say is in doubt because of the Syrian civil war and financial sanctions on Syria and Iran.