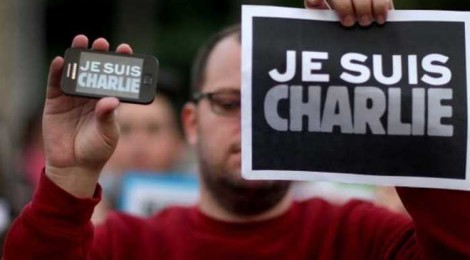 In Solidarity with a Free Press: Some More Blasphemous Cartoons
Defending free speech and free press rights, which typically means defending the right to disseminate the very ideas society finds most repellent, has been one of my principal passions for the last 20 years: previously as a lawyer and now as a journalist. So I consider it positive when large numbers of people loudly invoke this principle, as has been happening over the last 48 hours in response to the horrific attack on Charlie Hebdo in Paris.
Usually, defending free speech rights is much more of a lonely task. For instance, the day before the Paris murders, I wrote an article about multiple cases where Muslims are being prosecuted and even imprisoned by western governments for their online political speech – assaults that have provoked relatively little protest, including from those free speech champions who have been so vocal this week.