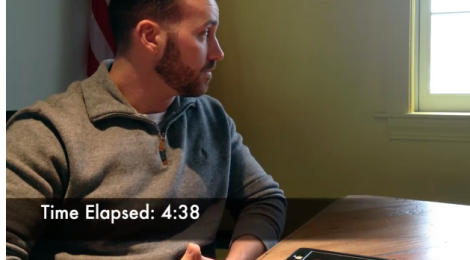 HP: This Vet Filmed Himself Trying To Get A Doctor's Appointment At VA. It Wasn't Pretty.
WASHINGTON — Army veteran Dennis Magnasco spent two days trying to get a doctor's appointment at his VA clinic in Bedford, Massachusetts, but he couldn't get through to anyone on the phone. So he and his boss, Rep. Seth Moulton (D-Mass.), came up with another idea: filming.
They set up a camera, put the call on speakerphone and dialed in again. For nearly five straight minutes, their video shows Magnasco being swept up in a loop of automated voices telling him to press different numbers, which sent him to other automated voices, which sent him back to the beginning of the original recording. Over. And over. And over again.