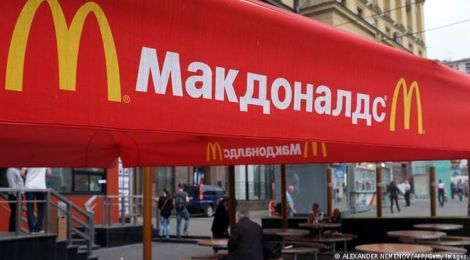 Filmmakers Plan to Start Russian Fast-Food Chain
Russians are tired of burgers, Russian state television has alleged. But two filmmaker brothers hope to solve this problem by launching a domestic fast-food chain as an alternative to Western restaurants like McDonald's.
Russian authorities have promised millions of dollars to help two leading filmmaker brothers start a domestic fast food chain, as a rival to Western fast-food giants like McDonald's, according to local media reports.
Nikita Mikhalkov and brother Andrei Konchalovsky have received a 700-million-ruble ($13.5-million, 12.7-million-euro) loan from the state, after writing to President Vladimir Putin for funding, Russian news agency RBK reported on Friday.