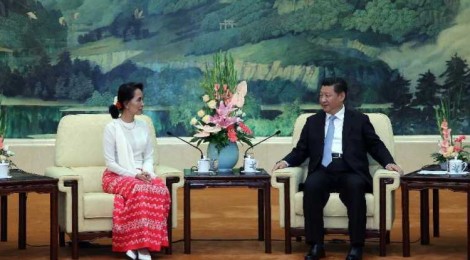 China's Xi meets Aung San Suu Kyi
BEIJING, June 11– President Xi Jinping met with a delegation from Myanmar's National League for Democracy (NLD), headed by NLD chair Aung San Suu Kyi, on Thursday afternoon at the Great Hall of the People, Beijing.
"China and Myanmar are close, friendly neighbors," said the Chinese president, who is also general secretary of the Communist Party of China (CPC) Central Committee.
The traditional friendship between China and Myanmar has not changed for 65 years, since the establishment of diplomatic relations, and practical cooperation has yielded fruitful results, said Xi.
"[China and Myanmar] have become a community of common interests and common destiny sharing weal and woe," Xi said.
He proposed that the two sides continue to work together, and honor the bilateral friendship and cooperation.