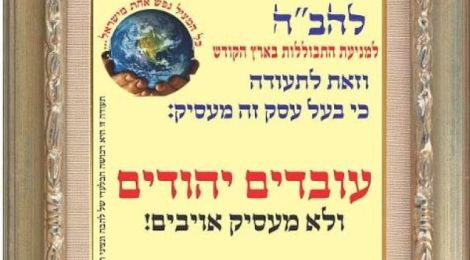 Anti-Arab group plans to disrupt mixed marriage celebration
The anti-Arab organization Lehava is threatening to disrupt the wedding celebration of a Muslim man and Jewish woman planned for Sunday night in Rishon Letzion.
The organization, whose name is a Hebrew acronym for Preventing Assimilation in the Holy Land, has been disseminating the wedding invitation over social media in recent days, and calling on supporters to demonstrate at the banquet hall when the celebration takes place.
"On Sunday we will all be in Rishon! An abomination is taking place in Israel! We will not be silent, we will be there to protest. Come with placards and loudspeakers. In the name of God we will succeed! Share this with everyone! Sadly, this is really happening," read the statement on the Facebook page of Lehava, headed by Bentzi Gopstein.