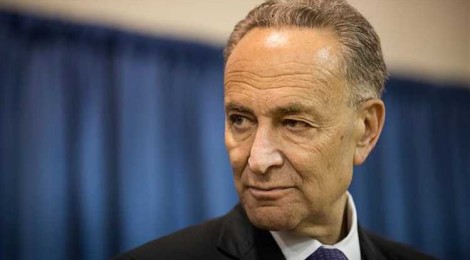 170,000 Americans sign petition condemning Jewish senator over Iran
More than 170,000 Americans have signed a petition condemning Jewish Senator Charles Schumer's open hostility towards the Iran nuclear agreement.
In a major break with the White House, Senator Schumer from New York announced on Thursday that he would vote against the conclusion of nuclear talks reached between Iran and the P5+1 group –  the US, Britain, France, China, Russia and Germany –  last month in Vienna, Austria.
"New York Senator Chuck Schumer just publicly declared that he will vote to kill the historic Iran nuclear peace deal and urge other Democrats in the Senate to do the same," says the petition, issued by CREDO Action.
Credo Action calls itself a "social change organization that supports activism and funds progressive nonprofits." The progressive organization has a goal of  200,000 signatures.
"There's no excuse for any Democrat to oppose the deal — least of all Senator Schumer, who is in line to take over leadership of the Senate Democrats once Senator Harry Reid retires," adds the petition, which was launched on Saturday.
Source:

---